Why Do I Need to Shred?
The day-to-day operation of any business yields a large amount of data. Since much of this information contains private client and employee information, you would not want this sensitive information to get into the wrong hands – such as competitors and identity thieves. Anything that is not shredded prior to disposal automatically becomes vulnerable, and your business becomes at risk.
Need another reason? It's the law.
Due to a number of Federal regulations, most of the sensitive client information your organization handles must be destroyed prior to disposal. Failure to comply with any Federal regulation in your industry often results in steep fines. From HIPPA to Sarbanes-Oxley, your business needs to comply with any Federal regulation. The only way to be 100% compliant is by destroying 100% of the necessary documents.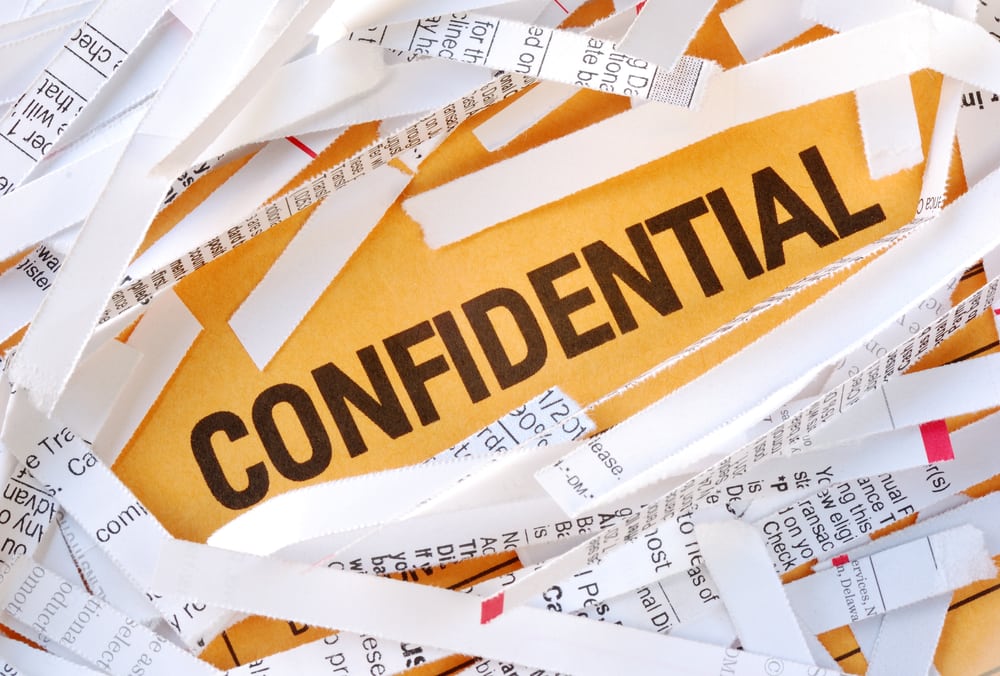 Compliance is a necessary legal and ethical component needed to protect your business. Due to Federal legislation, disposing of private client and/or employee information the wrong way can land your business harsh penalties. Instead of simply trashing this sensitive data, regulations now require businesses to destroy it so it cannot be recovered and recreated.
That's where we come into hand. The Red Shredder's team of trained technicians are experts in security, privacy and handling confidential information. Everything from our secure containers to our specialized closed-loop shredding process ensures that your sensitive information will be destroyed in compliance with the necessary regulations. Every time we shred, we present our clients with a certificate of destruction – proof that your private information was destroyed in a secure and confidential way.
Not sure if your business or organization needs to be compliant? Check out three of the major Federal regulations below. If any of the below criteria meet your business or organization in any way, you must comply.
The Fair and Accurate Credit Transaction Act (FACTA) applies to all businesses/organizations that obtain private data (including credit reports, employment background, insurance claims, medical history, etc.) Specifically, "reasonable measures need to be taken to protect against unauthorized access to or use of the information in connection with its disposal." According to the law, "reasonable measures" for dealing with confidential material means such material must be "shredded, pulverized or burned so that the documents containing confidential information cannot be read or reconstructed."
The Gramm-Leach Bliley Act (GLB) specifically addresses the obligations of financial institutions and insurance companies to respect the privacy of its customers. This means that any secure or confidential information of these customers cannot become public information.
The Health Insurance Portability and Accountability Act (HIPAA) applies to the medical industry, specifically the privacy of patient medical records.
Don't Be the Next Victim of Identity Theft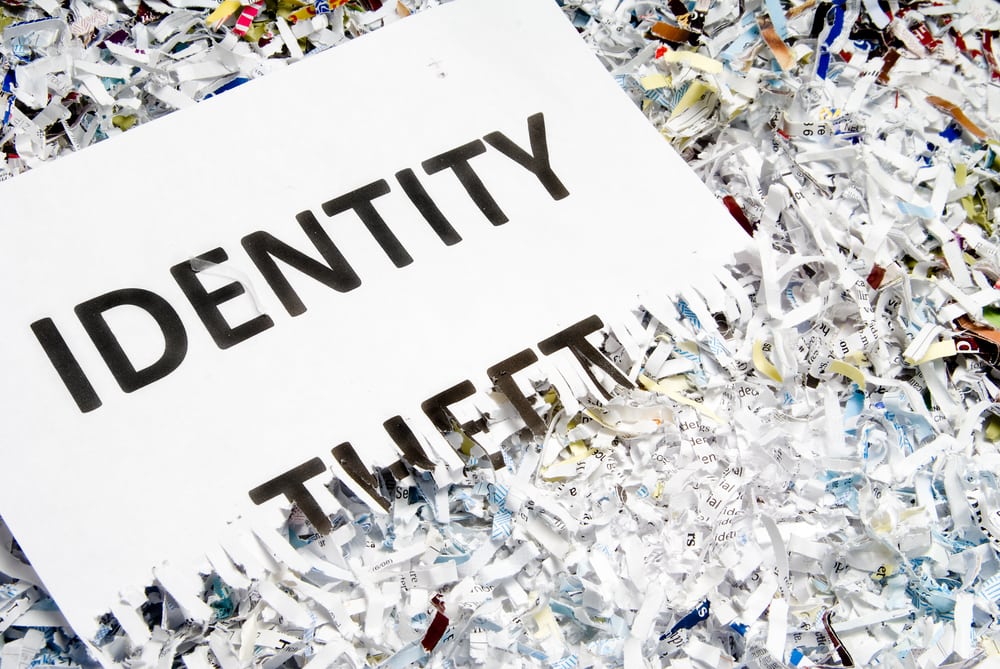 Identity theft is nothing to be taken lightly. Once an identity is compromised, the problems can seem endless. The best way to protect yourself from the horrors of identity theft is to shred any and all personal and financial documents. Shredding with The Red Shredder ensures the security that you need to save yourself from identity theft.
It does not take much for a criminal to be able to completely steal an identity. Things as simple as credit card offers and receipts that are simply thrown away in the garbage are a gold mine for identity thieves. With Florida continually ranking first nationally among all states in identity theft, you and your business have never been more at risk.
Our team of security experts have compiled a list of documents you must shred to avoid identity theft:
Accounts payable/receivable

Credit card offers/information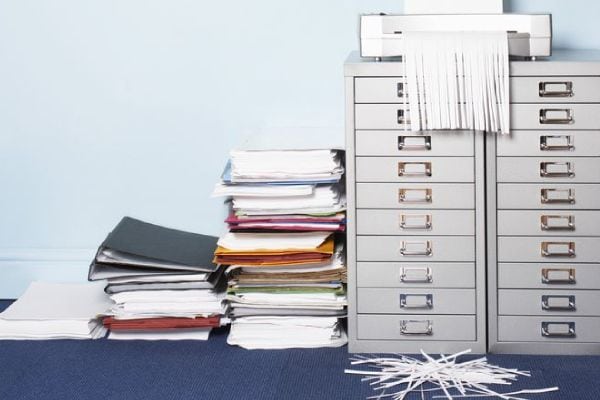 Between compliance and identity theft, your business has no choice but to shred. You could buy a paper shredder at a local office supply store and shred that way. However, expect to spend a lot more time and money and drop any expectation for security.
Most office shredders can only handle 10-20 pieces of paper at a time. Don't forget about the staples and paper clips your employee will have to remove before using these office shredders. In the end you spend a lot of money, wasted more time and still have no security. The Red Shredder shredding services will save you money and increase productivity.
Keep employees productive and avoid long hours of in-house shredding. Contact us today to set up an appointment.